The Wailea area is one of the most beautiful and luxurious areas on the island of Maui. The resorts here are world-renowned for their pampering, and one of the main draws is the plethora of massage options available. Aside from the championship golf courses, endless white-sand beaches and luxurious resorts, guests can enjoy a wide range of activities and attractions without ever having to leave the property. One of hidden gems is its world-renowned Massage centers, which offers an incomparable experience featuring traditional Hawaiian lomilomi massage.
Whether you're looking for a traditional Swedish massage or something more exotic like a Lomi Lomi massage, Wailea Massage has it all. So if you're planning a trip to Maui, be sure to add a massage to your list of things to do.
Our Wailea Massage Services Include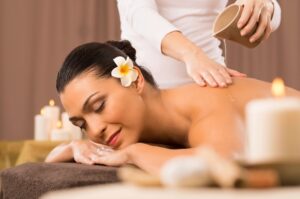 We are a team of specialized massage therapists who provide complete massage services. Whether you are looking for a relaxing Swedish massage or a more therapeutic deep-tissue massage, we can help. Our team has the expertise and experience to customize each massage treatment according to your specific needs. Our team can help accommodate you at the comfort of your vacation home. Hotel, or Airbnb. We also provide beach site massages in kihei , and or a private studio office where one person at a time can be treated.
A full body massage is a great way to relax and rejuvenate the body. Our Wailea Massage has many benefits, including improved circulation, reduced stress levels, and relief from pain. Our massage therapists are experienced in providing a range of massage treatments that will leave you feeling refreshed and invigorated. Our Massage services include-
Swedish Massage
Swedish massage is the most commonly offered and best-known type of massage. It involves long, smooth strokes, as well as kneading and rubbing the muscles with pressure. The therapist may use his or her hands, forearms, elbows, or feet to apply the pressure. Swedish massage has been shown to be helpful in reducing stress, anxiety, muscle tension, and pain. It also has a number of other benefits, such as improving circulation, joint mobility, and range of motion.
Full Body Massage
It is no secret that massage therapy has a number of benefits. From reducing stress to relieving tension headaches, massage can do wonders for the body and mind. However, many people are unaware of the full range of benefits that massage can provide. At Massage Maui Style, we provide full body massages. We believe that this approach allows us to provide the best possible service to our clients. Our therapists are highly skilled and use a variety of techniques to target all areas of the body.
Aroma Therapy Massage
At Massage Maui Style, we believe that massage is an important part of overall health and wellness. That's why we offer a variety of massages, including aromatherapy massage. Aromatherapy is the use of essential oils to promote healing and well-being. The essential oils are absorbed through the skin and can have a variety of effects on the body, including reducing stress and anxiety, improving sleep quality, and boosting energy levels. If you're looking for an invigorating and relaxing massage, we are here to help you with.
Hot Stone Massage
Warm, smooth stones are used as an extension of the therapist's hands to perform a variety of massage techniques. The stones are placed on specific points on the body, and the therapist uses them to apply pressure and heat to the body. The goal is to relax the muscles, soften tissue, improve circulation, and achieve other health benefits.
Deep Tissue Massage
Massage has many benefits, including deep tissue massage. Deep tissue massage is a type of massage that focuses on the deeper layers of muscle and connective tissue. It addresses chronic pain and tension, speeds up muscle recovery after exercise, improves mobility, and reduces stress and anxiety. If you're looking for relief from chronic pain or tension, or if you just want to improve your overall well-being, consider booking a session with our experienced team at our wellness center today.
Lomi Lomi Massage
We are a team of therapists passionate about the healing art of Lomi Lomi massage. Our service is dedicated to providing an authentic and holistic experience that will leave you feeling deeply restored and rejuvenated. We offer both in-home and outcall services, and we are available for appointments 7 days a week. If you're looking to relax and invigorate your body, mind, and spirit, then we invite you to experience the magic of Lomi Lomi massage.